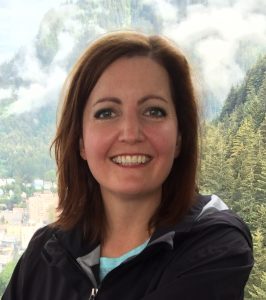 I hold a Master's of Arts in Counseling Psychology from Lewis and Clark College, with honors. I'm also a member of Phi Beta Kappa. I graduated in 1998 with a concentration in Marriage and Family Therapy.
I am a licensed mental health counselor in the state of Washington, working in downtown, Vancouver Washington.
I have counseled couples and individuals and facilitated group therapy– including training other
therapists to run groups.
I am extremely knowledgeable about general human sexuality including:
Human sexual functioning
Lesbian, Gay, Transsexualism, Bi-sexuality, asexuality, and Queer identification
Gender identity
Sexual difficulties including issues with arousal (psychological and physiological), communication struggles between partners, differences in sex drive between partners, trauma around past experiences which impact current functioning, vaginismus, and a variety of other issues which can impact our sexuality. I can help you differentiate between problems in functioning which should be addressed by a doctor (and offer assistance in seeking medical treatment, vs problems which can be addressed through talk therapy).
My knowledge base extends to most topics related to kink and bdsm (bondage and dominance/submission, sadism and masochism) and I can help you in dealing with a variety of issues around human sexuality including, in no particular order:
Excessive masturbation
Porn addiction
ABDL
Cross-dressing (note: this is different than transexualism)
Sadism
Masochism
Bondage
Need for humiliation/degradation
Daddy/baby and/or Mommy/son dynamics
Polyamory
Open relationships
Exhibitionism
Voyeurism
Master/slave
Power exchange
Service
Chastity
Fetishes including:

foot
leather
latex
nylon
specific body parts etc …
(please feel free to ask me about things about which you might be struggling but that aren't included on my list. My knowledge in most areas of alternative human sexuality is extensive and inclusive).
Frotteurism
Beastiality
Pedophilia
*when issues involve sexual acts involving pedophila/bestiality, frotteurism and other illegal activities the purpose of therapy will be to help the client learn to manage these feelings so that crimes are not committed. My goal will be to help you find ways to control impulses which could lead to unlawful acts.
*Please note*
I offer professional talk therapy sessions to clients who sincerely want to work through very personal issues around human sexuality. Many of these issues are difficult to discuss and I offer a safe, non-judgmental, open-minded, place to work through these sensitive topics.
Because I am a woman, and many, but not all, of my clients are men, I am occasionally approached by men who get a sexual thrill out of soliciting me for inappropriate services. Be aware that our relationship will be appropriate at all times. I strictly offer professional talk therapy. Please do not use any part of this process to non-consensually attempt to engage me in any form of inappropriate sexual exchange.